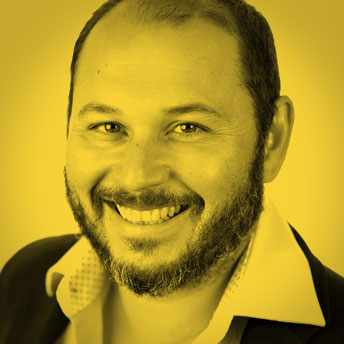 Redg Snodgrass
CEO of Wearable World and ReadWrite
HOW WOULD YOU DEFINE A MAVERICK?
"A force of nature, just like the Titan of Mavericks the most coveted event in big wave surfing, Mavericks bucks trends and see things others don't see."
REDG'S BIO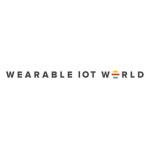 Redg Snodgrass is CEO of Wearable World a media accelerator and events company which is home for the people, ideas, and things that change the world  He is also CEO of ReadWrite one of the most widely read tech news sites in the world  He is a Consultant at GWGSD Consulting and Advisor for Skout, the world's largest app for meeting new people. With millions of users all over the world, Skout gives you the ability to connect with people no matter where you are.  Redg is also Co-Founder of the Internet of Humanity [IOH] with Billie Carn aka Crazy Girl. IOH's mission is to explore the internet through the lens of humanity, thereby striving to create a better society and push humanity forward Previously Redg was CEO/Co Founder of The Taploid, the Facebook app and VP of Open Innovation at Alcatel-Lucent which provides products and innovations in IP and cloud networking, as well as ultra-broadband fixed and wireless access.
WHY REDG WAS INTERVIEWED
Redg was he was Co Producing Dealmaker Media's Grow Future of Business Conference which brings together start ups from all over Canada and the West Coast. 2013 was about the future of innovation, growth and entrepreneurship, curating an environment that brought together technology pioneers, founders, executives, influencers and investors who are passionate about identifying problems worth solving.  Listening and learning from Redg I realised he was a maverick. He is humane, quirky, self aware, determined, driven to do good and true to himself.
HOW ARE CREATIVITY AND INNOVATION RELATED TO BEING A MAVERICK?
"In our very essence we come up with things that are different, that are outside the realm of normal circumstance and we really just try to push the limits of the normal concepts and designs. And in a way we feel like the world should be that way, we're going to push it to be that way, in order to come up with a different framework of what that world is… mavericks have to have a risk tolerance, that's very high to innovate; to move pass the status quo, and to do things that are different."
IS THERE ANYONE WHO'S A MAVERICK THAT INSPIRES YOU?
Marc Andreessen, entrepreneur, investor, software engineer Co Author of Mosaic the first widely used web browser  Peter Thiel, Yu Pan, Luke Nosek, Elon Musk, Ken Howery and Max Levchin who are all Founders of Paypal, a worldwide online payments system . Mark Pinkus internet entrepreneur who is Co Founder of Zynga which connects the world through games  Andrew Mason businessman and entrepreneur Co-Founder of Groupon the global ecommerce marketplace connecting millions of subscribers with local merchants by offering activities, travel, goods and services in more than 45 countries.