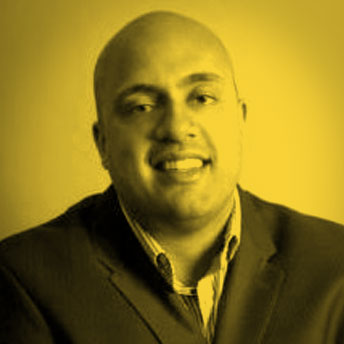 Raj Singh
Incubating his next venture
"Crazy is having a kid while CEOing a start up."
HOW WOULD YOU DEFINE A MAVERICK?
"Mavericks tend to be fearless, challenged and often don't follow social norms but in entrepreneurship I think it's more psychology than anything else."
RAJ'S BIO
Raj Singh has been involved in a variety of mobile products over the past 15 years beginning with WAP games in 1999! He is presently incubating his next venture.  Previously he was at Salesforce via acquisition of my company Tempo AI focused on mobile productivity. Raj has worked on a number of apps that have and retained top 100 in their respective App Stores across a range of categories (Utilities, Lifestyle, Photos, Productivity, Video etc). I have angel-invested in mobile, see my AngelList but now he is an investor in a mobile Seed fund called ENIAC Ventures. He is currently tracking mobile ad tech and social graphs. He grew up and live in sunny CA – I'm spending my free time getting better at riding my motorcycle and making time to hit the MMA gym!
WHY RAJ WAS INTERVIEWED
I met Raj at Dealmaker Media's Grow Future of Business Conference which brings together startups from all over Canada and the West Coast. 2013 was about the future of innovation, growth and entrepreneurship, curating an environment that brought together technology pioneers, founders, executives, influencers and investors who are passionate about identifying problems worth solving. Raj was included as I heard him speak and realised he was a potential maverick to include.  Raj is a risk taker, connector and someone who trusts himself.
HOW ARE CREATIVITY AND INNOVATION RELATED TO BEING A MAVERICK?
Early interview so this question not asked.
IS THERE ANYONE WHO'S A MAVERICK THAT INSPIRES YOU?
The war stories of other CEO's as each of them helps shapes how I think about things.
ADVICE TO OTHER MAVERICKS
"Just go for it.  Too many folks are tentative in making the leap and/or not ready to jump into the pit, but the reality is once you start doing you will hustle and learn fast and the pieces will staff to fall into place."