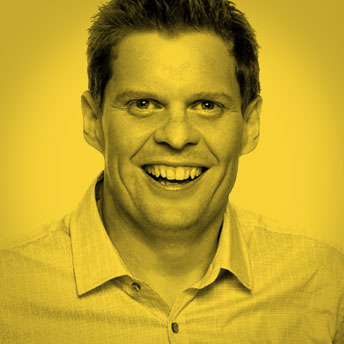 Marc Winn
Former Lone Nut Dandelion Project
"Crazy is living someone else's life."
HOW WOULD YOU DEFINE A MAVERICK?
"Someone who assumingly breaks all the rules but still achieves positive outcomes."
MARC'S BIO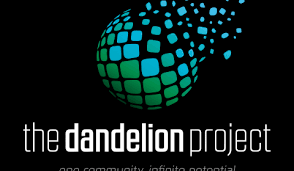 Marc Winn is Husband. Father. Owned by Dog. Mischief Maker. Lover of Changing the World.  These days he is a full time social revolutionary spending much of my time focused on making the world a better place. He would struggle to look my son in the eye if he didn't at least have a go.  Marc is Former Lone Nut of The Dandelion Project a community project aimed to inspire Guernsey to become the best place to live on earth by 2020. It is so crazy it might just work.  He helps entrepreneurs to build sustainable life enhancing businesses that matter  www.marcwinn.com .  He is Ambassador for The World Fix, an organisation designed to articulate, celebrate and facilitate greater institutional experimentation* on a global scale, in order to accelerate systemic change. Co Founder of Born Limitless, his bold passion project that wants to transform the peak of what education so far achieves for children.  Marc is Curator of TEDx St Peter Port.
WHY MARC WAS INTERVIEWED
Darren Robson a leadership and coaching  maverick  recommended Marc Winn to me.  Darren having been interviewed understood the project and who I was striving to include.  Marc is alternate, random, quirky and funny weird.  We are very supportive of each others efforts and regularly converse and share our ideas of changing the world.
HOW ARE CREATIVITY AND INNOVATION RELATED TO BEING A MAVERICK?
"Vulnerability is kind of the birthplace of creativity.  If you're choosing you're own way, you're choosing to be vulnerable and go away from the crowd and that is the birth place of doing anything new and anything different; so those two things are inherently linked.  Innovation is about something new, something different, coming up with different stuff.  I suppose you could transpose the words innovator for maverick."
IS THERE ANYONE WHO'S A MAVERICK THAT INSPIRES YOU?
Ricardo Semlar CEO of Semco Partners practices a radical form of corporate democracy, rethinking everything from board meetings to how workers report their vacation days (they don't have to). Larry Page computer scientist and internet entrepreneur who co-founded Google Inc with Sergey Brin, and is the CEO of Google's parent company, Alphabet Inc., Elon Musk engineer, inventor, investor CEO and CTO of SpaceX, CEO and Product Architect at Tesla Motors  Chairman of SolarCity, and co-chairman of OpenAI , Tim Ferris the author, entrepreneur, angel investor, and public speaker.
ADVICE FOR OTHER MAVERICKS
"Be yourself."