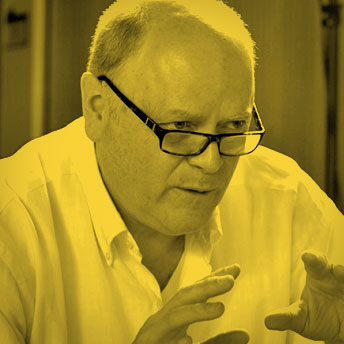 Gregg Fraley
"Crazy is a desirable place to be. If anything I don't go crazy enough."
HOW WOULD YOU DEFINE A MAVERICK?
"Someone who has a James Garner air about them. James Garner was the original maverick on television. And I always thought as a child when I watched that show that a maverick was a good thing to be. Garner defined the concept of maverick. So a maverick is a gambler right? A maverick is charming. A maverick is sometime doing extraordinary things in order to get what they want. So you know it's not a bad archetype – the original maverick. "
GREGG'S BIO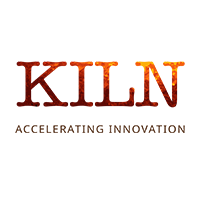 Gregg Fraley is Co Founder of KILN a training, consulting and innovation acceleration company that ramps up your creativity and agility. He is a serial entrepreneur and international expert in creative problem solving and innovation process providing consultancy to larger corporations. A keynote speaker on company innovation and commercial creativity, Gregg's business novel Jack's Notebook features on reading lists from University of California Berkeley's MBA to Judge Business School and City University in the UK. Always a pioneer, his Emmy-award winning team at Warner Cable's QUBE earned a cable ACE Award for innovation. As a former board member and current leader for the Creative Problem Solving Institute (CPSI) in the USA from 1995 to 2015, Gregg has trained scores of professionals in Creative Problem Solving (CPS) using the Osborn-Parnes model. He continues this work through KILN, a firm he co-founded in 2010 to create IdeaKeg, a unique subscription service for company teams to generate breakthrough thinking. As a consultant to corporations, his projects span culture assessment, strategy, ideation and qualitative research, as well as training scores of professionals in Creative Problem Solving (CPS), idea generation, facilitation, improvisation fro business and team building.
Gregg's creative streak extends into the arts. He's an illustrator, one-time professional photographer and his top-selling business book takes the form of a novel: Jack's Notebook rightly earns its place on many MBA syllabuses. As an improvisational actor, Gregg cracked comedy's toughest city, Chicago, where he performed with Players Workshop of Second City and trained with Improv Olympics.  The Innovise Guys and Save My Life Please troops continue to perform in Chicago.
Innovation Excellence named Gregg one of the Top 40 Innovation Bloggers in 2012 through to 2015.
WHY GREGG WAS INTERVIEWED
Gregg was recommended to me by Andy Wilkins of Perspective who led the Creative Problem Solving and Delivering Innovation modules for the Masters in Innovation, Creativity and Leadership and was my Advisor for the Business Mavericks project. Gregg is arty, creative, innovative and down to earth.
HOW ARE CREATIVITY AND INNOVATION RELATED TO BEING A MAVERICK?
"Creativity is endemic to mavericks. Creativity is novel, by that it's useful. That's how it's been defined and I accept that definition. So novelty means new and new means change. And new and change and different mean having the moxy or the chutzpah to try new things, to seek new things. So that desire, from your spirit is the wellspring of creative thinking and eventually innovation. The analogy is going to the well. Creativity is the spring where the water is from, innovation is bottled water."
IS THERE ANYONE WHO'S A MAVERICK THAT INSPIRES YOU?
Steve Jobs the American information technology entrepreneur and inventor.  Richard Branson the English businessman and investor.
ADVICE FOR OTHER MAVERICKS
"Have bonafide skills."