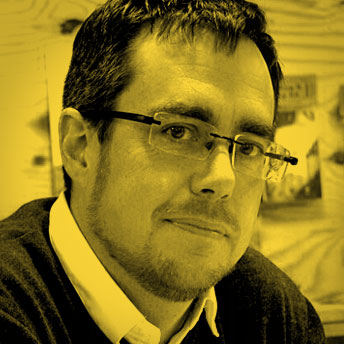 Bruce Davis
Co Founder and Joint Managing Director at Abundance Generation
"Crazy is thinking that you can predict what's next. Just get on and create it."
HOW WOULD YOU DEFINE A MAVERICK?
"Someone who goes against the grain, and not necessarily at the expense of other people. When people think of a maverick it's someone who's always winning, sort of striding out on their own. But you can do that in a more collaborative way, so it's not necessarily about being an individual, it's sort of about going in a sort of contrarian perspective."
BRUCE'S BIO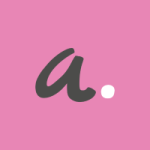 Bruce Davis is Co Founder and Joint Managing Director at Abundance Generation who offer peer-to-peer investments that are accessible to everyone and offer the chance to match financial returns with ethical values.  Bruce is also a Visiting Research Fellow at the Bauman Institute of Leeds University, School of Sociology and Social Policy.
WHY BRUCE WAS INTERVIEWED
Bruce was a guest speaker on the Delivering Innovation Module of the Masters in Innovation, Creativity and Leadership at City University London http://www.cass.city.ac.uk/courses/masters/courses/innovation-creativity-and-leadership Bruce shared how the British trust banks for safety reasons and are therefore conservative consumers, what he wanted to give people a much more transparent, different relationship with their money and that's why he created Abundance Generation. I thought, 'SHIT this man is trying to take on the Bank of England,' I open my notebook and write – 'The man's a complete maverick.' Once I had incubated the idea it evolved into Steve Jobs couldn't be the only human being who thinks differently, so when I commenced the Business Maverick project approached Bruce to interview him as he was kind of the catalyst, in some ways if it wasn't for Bruce Business Mavericks which evolved into The Crazy Ones.org may not exist.
HOW ARE CREATIVITY AND INNOVATION RELATED TO BEING A MAVERICK?
"Creativity is part of being a maverick because you're constantly thinking what if something else, so that's not always useful when you think of innovation. You have to know when to stop challenging and just allow something to happen and see how it goes."
IS THERE ANYONE WHO'S A MAVERICK THAT INSPIRES YOU?
"When you're a maverick you tend to take inspiration from yourself."
ADVICE FOR OTHER MAVERICKS
"Well the old JFDI [Just Fucking Do It].  You won't know until you try, so why don't you just get on with it.  Stop thinking about it because that's not a terribly maverick thing to do.  You might as well just get on with it cos what do you care what anyone else thinks."